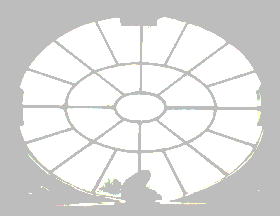 Liz Partridge the popular Corby Glen artist exhibits a selection of paintings and illustrations chosen to reflect her love of nature and the beauty of the landscape in Lincolnshire and beyond.
The Joy of Light and Shade
Liz Partridge & Robin Pavett
Works that reflect how the two artists are inspired by a love of nature, landscape and travel.
Robin Pavett now retired from work in the Design field shows paintings in various media reflecting her travels, together with other subjects that have been her inspiration.